Updated in 6th April 2011

Welcome to Hituzi Syobo Home Page!
We are the most productive publisher in the field of Japanese Linguistics in Japan. Our publication got Shinmura award four times. Shinmura award comes from professor Shinmura who is famous for Koujien, Japanese dictionary and study of Japanese in middle age languages, special for Portuguese.
We have published over 400 titles since 1990. Some of them are written in English. In 2009 we will publish over 80 titles in Japanese and English. We have been finding distributors outside of Japan. We are planning to sell our academic books all over the world.
---
We uploaded the booklistfile for bookstores and foreign customers. Please dwonload the file.
We made our selected booklist in excel format and jpg files of book covers for bookstore in English. The bookstore can take this file in your database. The files are over 10 MB. Zipped file is 9.6MB. I can send the file by DVD-ROM by airmail or by file transfer service.
---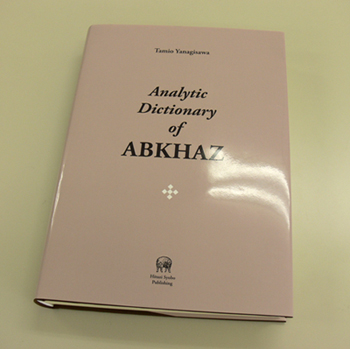 ---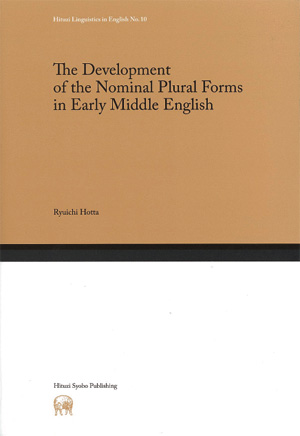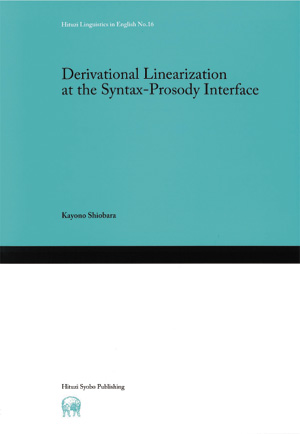 ---
We are very happy to introduce the English version of our Home Page. We started our Japanese Home Page last June,1995, becoming the first publisher of linguistics books in Japan to have a Home Page. As an academic publisher, we were second only to Tokyo University Press.
From the establishment of our company in 1990, we have concentrated on the publication of books on linguistics, Japanese, English, and related topics. Since then we have already published over 300 books in Japan, and were mentioned by Professor Jacob Mey in the foreword to his book Pragmatics (Blackwell). In addition, we are currently publishing studies in fields such as Japanese literature and anthropology. We are firmly dedicated to the field of academic publishing, and our goal is to become a world-wide publisher in the 21st century. Thus we are committed to the support of those in the field of language research.
We think that communication networks and multilingual processing on the personal computer are highly important. These will be the new mark of literacy in the next century as well as standard topics of human communication. We think these new means of communication will be highly valued in studies of language as well. We have published a translation of Albion's book Netiquette, and guidebooks for managing Hangul and Chinese on the Macintosh. We are also very interested in communication networks.
Furthermore, we have begun publication of linguistics studies in English. Among the books we have planned for publication are Linguistic Typology. If you are interested in our publications, please take a moment to look through our catalog pages which you can access through the table of contents below.
Our doors are open to the linguists of the world. If you have a publishing project in mind, please contact us.
Since I am not a native English speaker, I hope you will overlook my lack of skill in writing English. Most of our home pages are written in Japanese and we encourage those who read Japanese to take a moment to browse through them. If you find our mistake, please tell us.
Thank you for visiting our site.
President

Isao Matumoto
Hituzi Syobo
publishing
e-mail
toiawase&hituzi.co.jp
When you send email us, please change & to @(at mark) and put the word tegami in subject line of email. Tegami means a letter.
Yamato Building 2F Sengoku 2-1-2 Bunkyo-ku Tokyo 112-0011
Japan
81-3-5319-4916 Fax 81-3-5319-4917
---
We would like to become the international independent academic publisher by the end of 2010. Is it an only dream?
Hituzi Syobo Company profile
We are an independent academic publishing house. Since our beginnings, 1990 - over 19 years ago - we have been truly international. Although our main language of publication is Japanese, our multilingual list includes English.
We publish over 50 titles per year. These monographs and collective volumes form our varied program of more than 5 series, for a wide readership of scholars, academics, and other discerning readers.
In our backlist - of around 300 titles - you will find already-established and continually growing series within our main subject areas:
* Interdisciplinary Studies
* Linguistics
* Literature and Culture
* Philosophy
* Psychology
* Social and Political Sciences
* Textbook for university students
We are committed to publishing series that generate new domains as a response to the needs of academics and their fields, from different areas of specialization.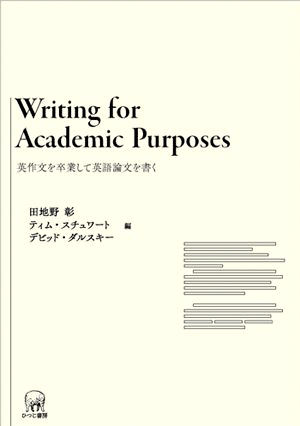 One of Hituzi's distinctive policies has been to maintain a close relationship with leading and internationally oriented teams of scholars from different continents.
---
Our homepae is written in Japanese. If you understand Japanese, you can get more information. Please visit our Japanese homepage. http://www.hituzi.co.jp/
We published Japanese Textbooks for foreign learners. Please look the link page.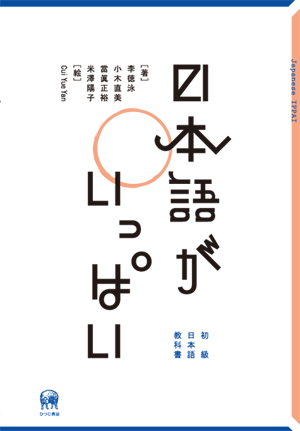 Japanese Textbook for foreign learners